Transformational Coaching Services to help you Live Life Fully Alive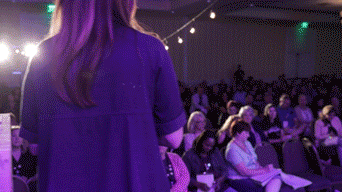 You have proven yourself successful yet you long for more. At times, you feel bad admitting that but, when life gets tough, you know you want to strengthen your character and stand in the pressure. You desire to know yourself more deeply, heal old wounds in your relationships, and create new conversations. At work, you know the next level is beckoning you, but you aren't sure how to get there.
Transformational Coaching is about standing with you and offering you the keys to inquire deeper, under the surface, into the motives and character that are creating your current life.
Like every top performer, you need a coach to guide you to see what you can't, open up possibilities, see new perspective, grow your strengths, connect in meaningful ways, and produce unprecedented results.

Life is short, and you are created to live everyday fully alive, experiencing your beautiful outcome at home and work, allow us to stand with you to bring that about.
Which Option Works Best for You?
Unlock Your Unstoppable - Online Course
Interactive
This 9-week interactive transformative coaching course will equip you with a process of inquiry that will assist you in going beneath the surface and seeing what is blocking the life you want so you can release your UnStoppable Self to continually next-level your life at home and work..
UnStoppable - Private Transformational Coaching
intensive
Every Top Performer needs a coach. Your personal transformational coach will come along side of you as you clarify your vision for the Beautiful Outcome you want in your life. Through weekly calls they will guide you through honestly looking at their current reality and stepping into commitments that will carry your towards your vision of living life fully alive.
Unlock - Live Training Event
immersive
During this 3-day live training you will have the opportunity to engage in interactive exercises, lecture, and small group experiential learning which will add you in seeing what lies below the surface directing the day to day decisions you are currently making. With new awareness and a deeper understanding of the process of inquiry you will leave equipped to create unprecedented results at home and work.
These are booked all across the country with dates coming soon for the next event.
Let's Connect
Speaking Opportunities
Hi, I'm Julia.
Founder, Transformational Coach
Ok, in all honesty, I am a journal junkie, adventure seeker, recovering carb addict, pursuer of intimacy, farmer's market queen, explorer of beauty and nature, and I would love to be a part of your next live event.
I will inspire, equip, and motivate your group, to clarify their vision, work as a team, turn conflict into opportunity, interrupt the deadly effects of shame in the workplace, and live lives that matter.